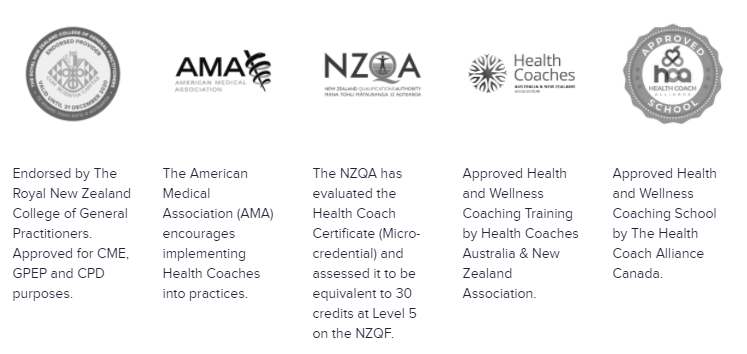 Get the most up-to-date science and practice in nutrition. At home, from credible medical, nutrition, coaching and wellness experts.
Gain an in-depth understanding of the latest science
and evidence in nutrition.
The Advanced Certificate in Nutrition is designed to give you a university-level education in nutrition at a fraction of the cost. This certificate gives you a solid foundation in the science and practice of nutrition including low-carbohydrate and keto diets, fasting, weight loss, gut health and allergies.
We designed this certificate with health coaches in mind. Health Coaches who are looking to take their nutrition knowledge to the next level.
By completing this certificate, you'll get the practical tools and resources you need to make your job as a Health Coach even more rewarding. You'll enjoy more job satisfaction as you see the life-changing results your clients achieve.
LIVE Nutrition Labs
The Certificate in Advanced Nutrition includes 9 x Nutrition Labs facilitated by Professor Grant Schofield with a team of nutrition specialists, who are experts in their field. This is where you will be taught by our high performing faculty and world-leading guest lecturers, in an online live and interactive setting. You'll apply what you're learning in a safe environment, honing your skills so you'll feel confident when working with real patients and/or clients.
Surrounding yourself with your fellow nutrition students will inspire and encourage you. These interactive sessions are where you will hear from world-leading nutrition experts and get the unique opportunity to 'ask them anything'.
Study Online, at Home, Anytime
All our courses and labs are accessed from the convenience of your computer, smartphone or tablet and all from the comfort of your own home.
Be free to learn on your own time, at your own pace, in your own space!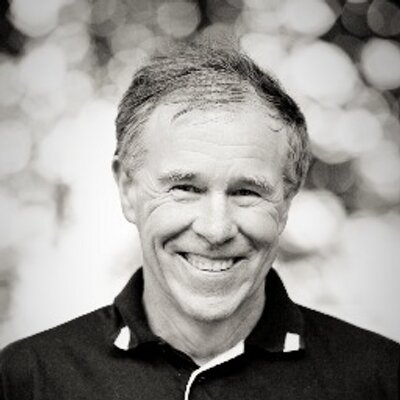 "Professor Grant Schofield and dietitian Dr Caryn Zinn are the leaders of the food revolution in New Zealand and Australia and now they are taking their message to the world"
- Professor Tim Noakes, OMS, MBChB, MD, DSc,PhD, Emeritus Professor University of Cape Town,South Africa. Author of The Real Meal Revolution.
Frequently Asked Questions
Who should do this course?
Health Coaches, Medical doctors, registered Nurses, Dietitians, Nutritionists, Allied Health Professionals. However, this course is also perfect if you are looking to up-skill yourself in Nutrition for your own or your family's benefit. Do be aware that it is an advanced course. If you are not an existing health professional, please complete PK102: Nutrition as Medicine before beginning this course.
What are the benefits of doing the course?
Treat the root causes of your and/or your patients conditions. Get the practical techniques and resources you need to help understand and treat specific conditions. Maintain a high level of scientific rigor and credibility in you practice.
Is this a CME endorsed course by The Royal New Zealand College of General Practitioners (RNZCGPs)?
Our courses have been endorsed by The Royal New Zealand College of General Practitioners (RNZCGP) and have been approved for CME credits for the General Practice Educational Programme (GPEP) and Continuing Professional Development (CPD) purposes.
I am a Nurse, Physio or Pharmacist - does this course counts towards my CPD credits?
Yes, each course counts as 15 hours.
How long will it take to complete the full certificate?
There are 6 x online knowledge-based courses that make up the Certificate. PLUS 9 x 2 hour live & interactive Nutrition Labs with nutrition experts, facilitated by Professor Grant Schofield. These labs are offered 1-2 times per year. Email
[email protected]
to ask when the next Labs are scheduled for 2021.
Do I have to be a medical professional to do the certificate?
No. You can enroll in this certificate if you are not a medical professional or a PreKure-trained Health Coach. However, you will need to complete and pass PK102: Nutrition as Medicine before beginning this Certificate.
How do I know the courses are credible and contains correct information?
The courses are scientifically based, with full academic references provided for all materials. It is taught by registered dietitian Dr Caryn Zinn, Professor of Public Health Grant Schofield, and practising GP and fellow of the RNZCGPs, Dr Glen Davies.
When does the certificate start and finish?
You gain access to the courses in the Certificate as soon as you enrol. October is our final cohort for 2020! Start date on the 29th @ 7pm for the LIVE Labs. A few spaces left. You have twelve months to complete the Certificate (including finishing the courses and labs). This is easily achievable.
What are the benefits of doing the Certificate?
You'll get the practical tools and resources you need to make your job as a Nutritionist, Health Coach, GP, Nurse, PT, mum/dad, or caregiver easier. You'll learn the latest science as well as the art of nutritional advising. You'll discover the evidence base for preventive medicine. Enjoy more job satisfaction and see better health outcomes for your clients/patients who suffer from chronic conditions. Earn CPD and/or CME points.
Which courses make up the Certificate?
The Certificate in Advanced Nutrition consists of the following 6 x knowledge based courses and also attendance and completion of 10 x 2hr online LIVE & interactive nutrition Labs. PK201: Keto and Low Carb Nutrition - The Therapeutic Benefits (Science) PK202: The Practice of Low Carb & Keto Nutrition PK203: The Science and Practice of Fasting and Intermittent Fasting PK204: The Science & Practice of Weight Loss PK205: Public Health Nutrition PK206: Nutrition, Gut Health, and Allergies
What if I have already completed one or more of the PK200 level courses that make up this Certificate?
Great! Please email us at
[email protected]
and we will send you a special link that takes into account the courses you have already completed.
Has this course been assessed by NZQA for micro-credentialing?
Yes - The New Zealand Qualifications Authority (NZQA) has evaluated the Advanced Certificate in Nutrition (Micro-credential) delivered by PreKure and has assessed it to be Level 6 on the New Zealand Qualifications Framework (NZQF).
When will the LIVE online Labs be scheduled for?
The 9 x Nutrition Labs that make up the Certificate will be scheduled on a weekly basis. Our next cohort will be starting in 2021. Please
talk to PreKure
to discuss the schedule or email
[email protected]
.
FREE resource:
How to answer the most common nutrition questions.
Submit the form below and we'll send it to you.